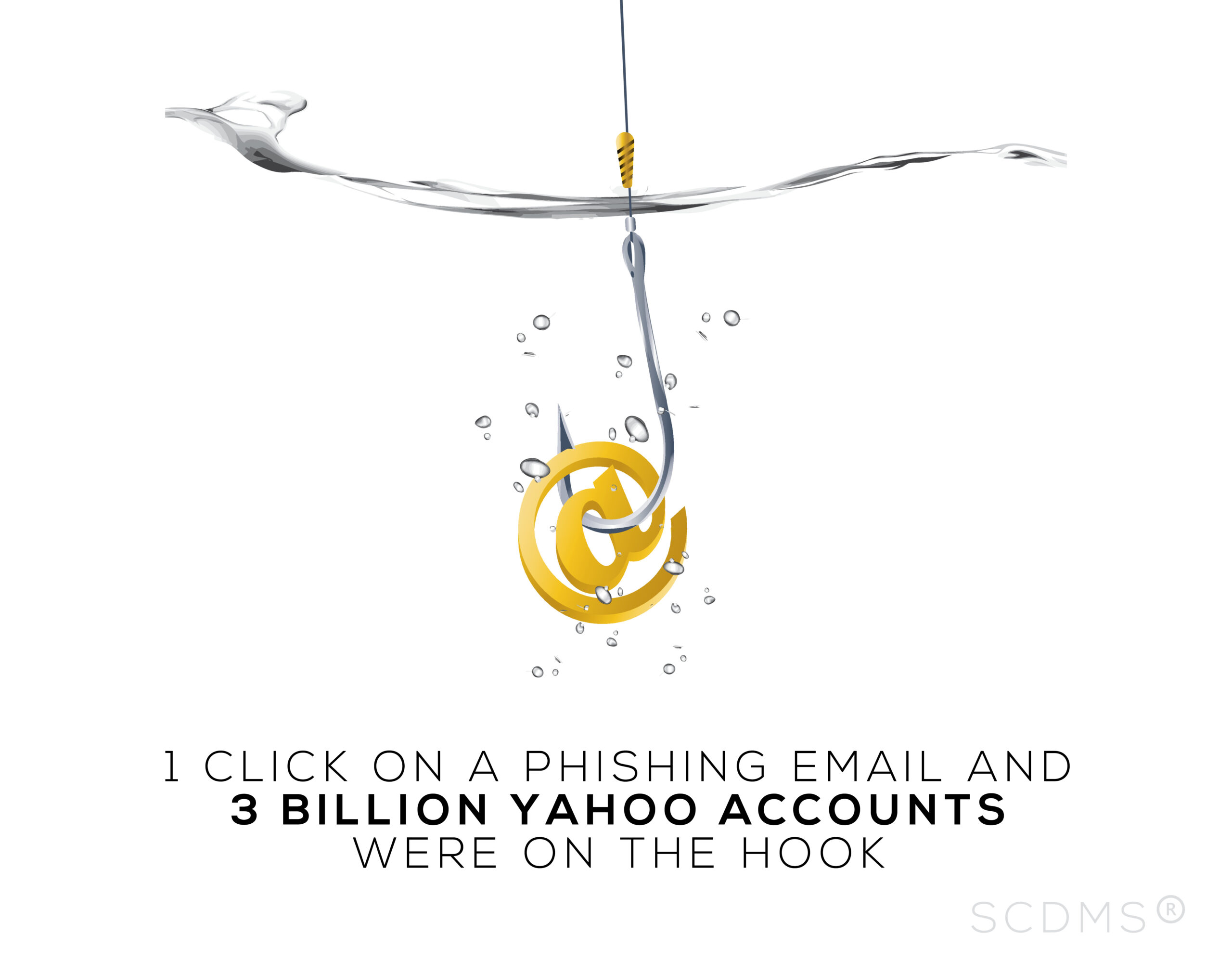 The Dangers of Phishing

3 warning statistics: One employee's click on a hacker's #phishing email is said to have caused one of the largest scale security breaches to date – 3 BILLION Yahoo user accounts were compromised, exposing masses of personal information.
Did you know:
*70% of cyber-attacks use a combination of phishing and hacking.
*50% of recipients open e-mails and click on phishing links within the first hour of being sent.
*90% of incidences and breaches included a phishing element
Does your organization provide hands-on phishing training for employees?
In light of National Cybersecurity Awareness Month and this week's "If You Connect IT, Protect IT" theme, we will be posting a downloadable checklist of security precautions every organization should implement. Watch for it later this week. Do Your Part #BeCyberSmart
Cybersecurity is a priority with #SCDMS and our robust NIST 800-171 security controls help companies manage documents safely. We educate our customers and equip them with tools to manage their SCDMS users and documents with high security standards.
IN THE FIELD-CABLE LANDINGS