Welcome to the Future of
Cable Document Management
Welcome to the Future of
Cable Document Management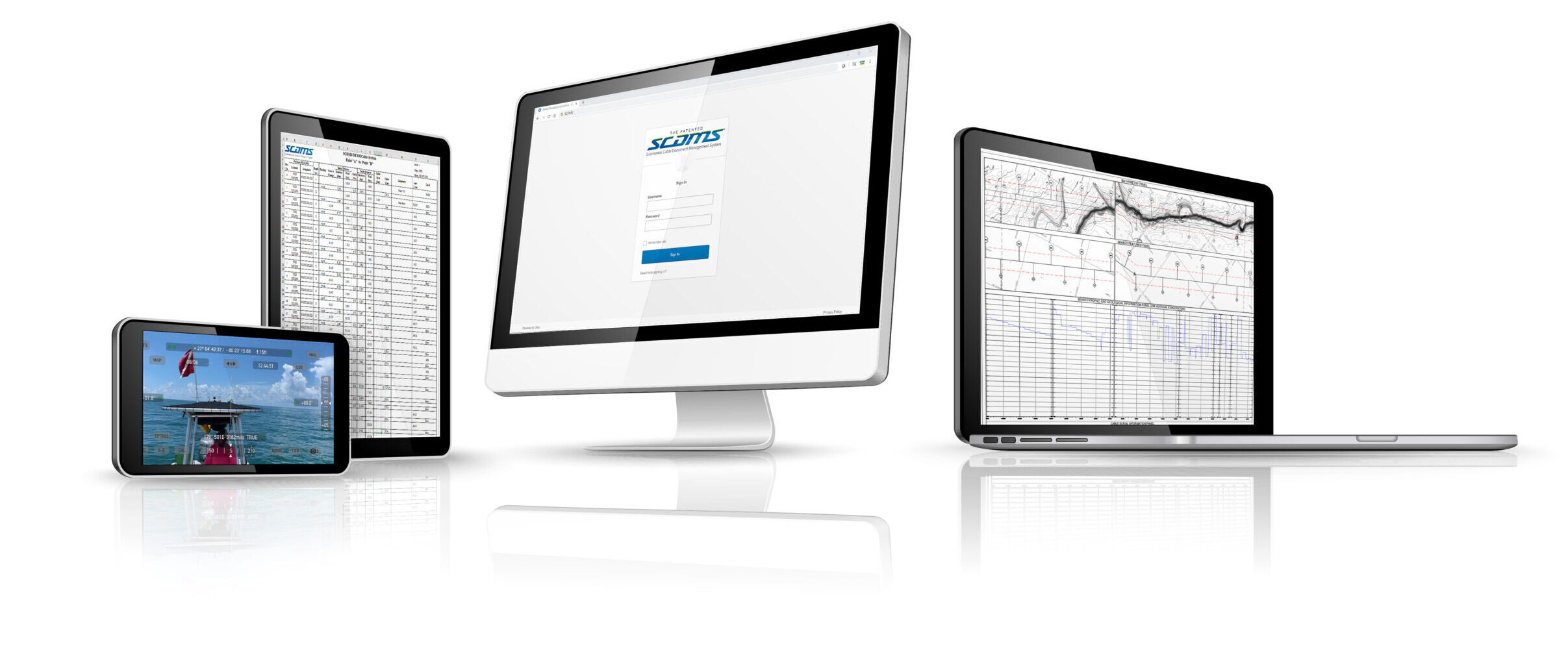 Are your cable files in multiple locations?
Ready to tightly control file & folder access?
Concerned about Cybersecurity Threats
compromising your subsea assets?
Can you control which Employees
have remote access to your documents?
Looking for a customizable cloud service that meets your document management needs?
THE SUBMARINE CABLE DOCUMENT MANAGEMENT SYSTEM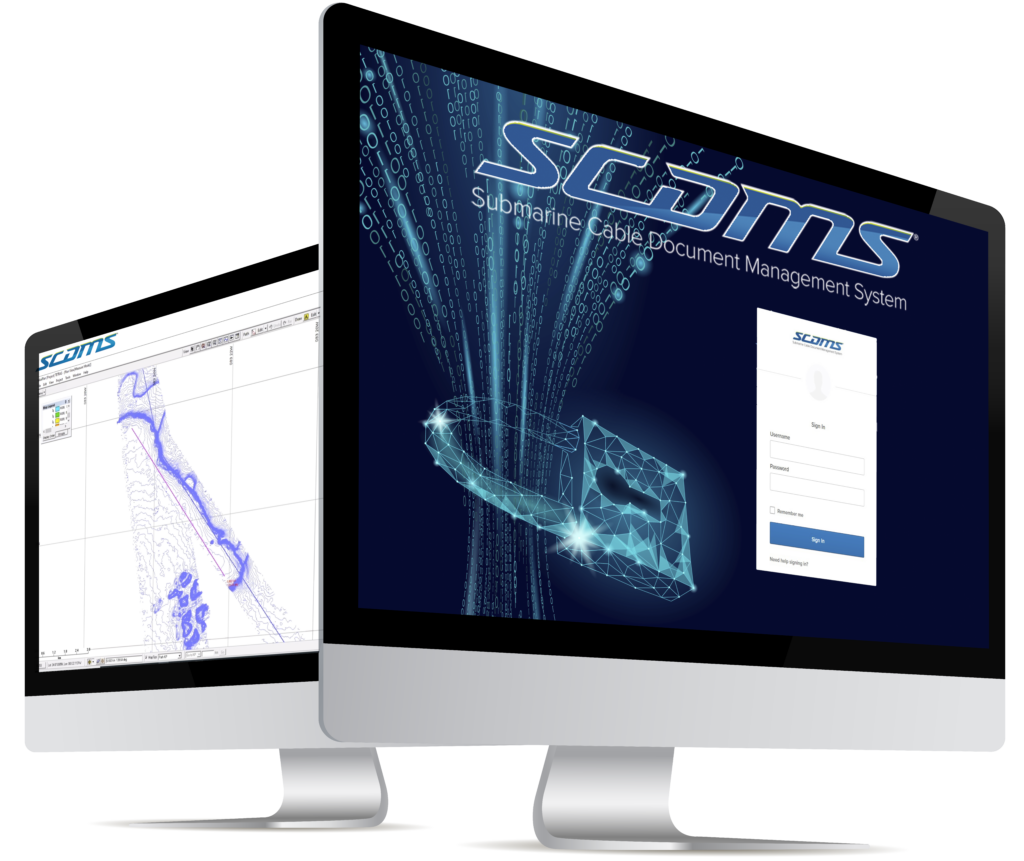 Secure Ship-to-Shore Organization
THE NIST 800-171 COMPLIANT CLOUD SYSTEM
Folder Structure Customizable to your Requirements & Workflow
Manage all Survey, Seabed, Bathymetry, GIS, CAD, Terrestrial files and more
Set Up Custom User Access Permissions for Files and Folders
Powerful Search of File Names and Content in Seconds
Uniquely Designed by SubSea Experts for Cable Files - Speed Repairs and Save Money
Geo-Redundant Backups, End-to-End Encryption, Disaster Recovery
Manage all of the documentation required to 

Plan, Design, Build, Maintain & Repair
Undersea & Terrestrial Cable Systems.
Secure Your Documents with SCDMS®
Secure Your Documents with SCDMS®
Be Eligible for More US Government Contract Opportunities
SCDMS® IS NIST 800-171 COMPLIANT
According to the Security Requirements in
DFARS Clause 252.204-7012 and the  DFARS RULE Enacted 12/1/20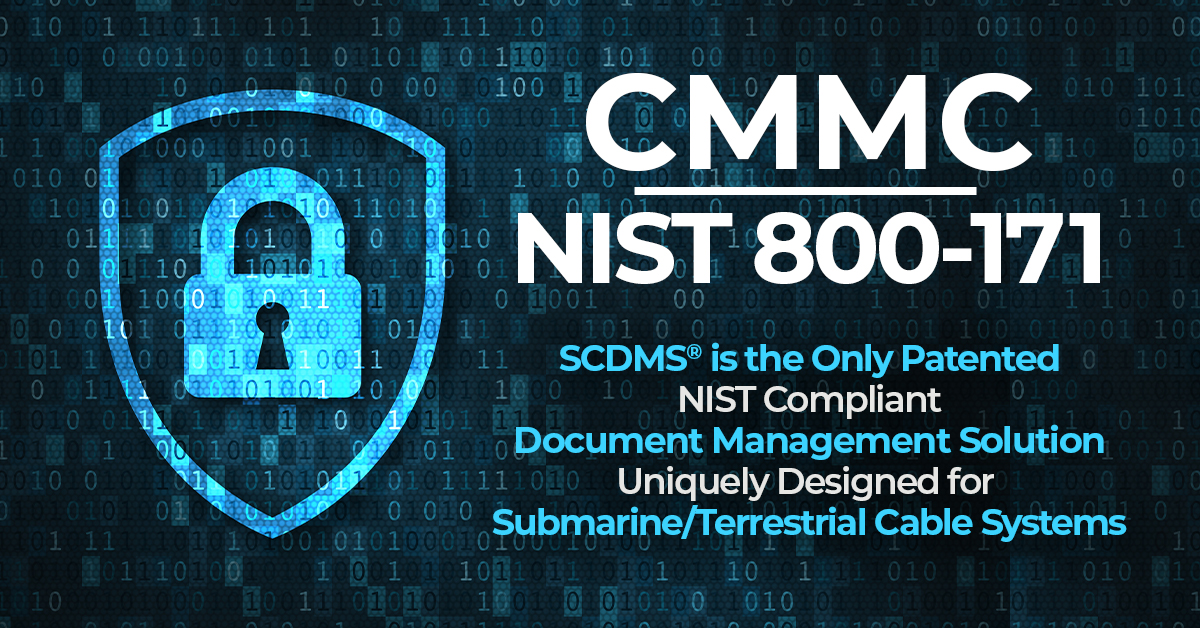 Highly Secure
Document Management
Many US Government contract awards are tied to NIST compliant document management. CLICK HERE for more
Say Goodbye to
Cable Library
Discover How SCDMS® Will Transform Your Cable Library
Get organized quickly.
Sign up here for more information.