Take Control
of Your Documents.
We help you organize and
securely share telecommunication system files
with your global team.
Cable files in
multiple locations?
Need to tightly control
file access?
Want to protect Subsea Assets from
Cybersecurity Threats?
Concerned about
Employees working remotely?
Looking for a brandable, customizable
document management cloud-service?
SCDMS® is built differently.
SCDMS® is built differently.
Ship-to-Shore Organization
THE NIST 800-171 COMPLIANT CLOUD SYSTEM
Manage all Survey, Seabed, Bathymetry, GIS, CAD, KMZ, Terrestrial files and more
Custom User Permissions for Secure File Access
View 130+ File Types (i.e. video) Directly in the Cloud
Brand with Your Logos, Images & Project Names
CUI Ready - NIST 800-171 Compliant
Disaster Recovery, Encrypted Backups, Georedundancies
Migrate your content to the cloud.
Have closets, drawers or cabinets full of document binders containing cable system documents? 
We take your boxes, file cabinets, drawers and files and scan every piece of paper. Your data is uploaded, file-named, virus scanned, and organized into appropriate folders in your own SCDMS system.
The SCDMS team takes care of your migration so that you can login to your populated cloud system and keep working.
View 130+ File Types
Directly in the Cloud
Play sound files, video footage, images, Word documents, spreadsheets, RPLs, SLDs and more - without exiting SCDMS.
Click through Documents and Presentations in the Cloud.
Contractors doing repairs can view MOPs, As-Builts, RPLS, etc. without having files downloaded onto personal devices without your permission.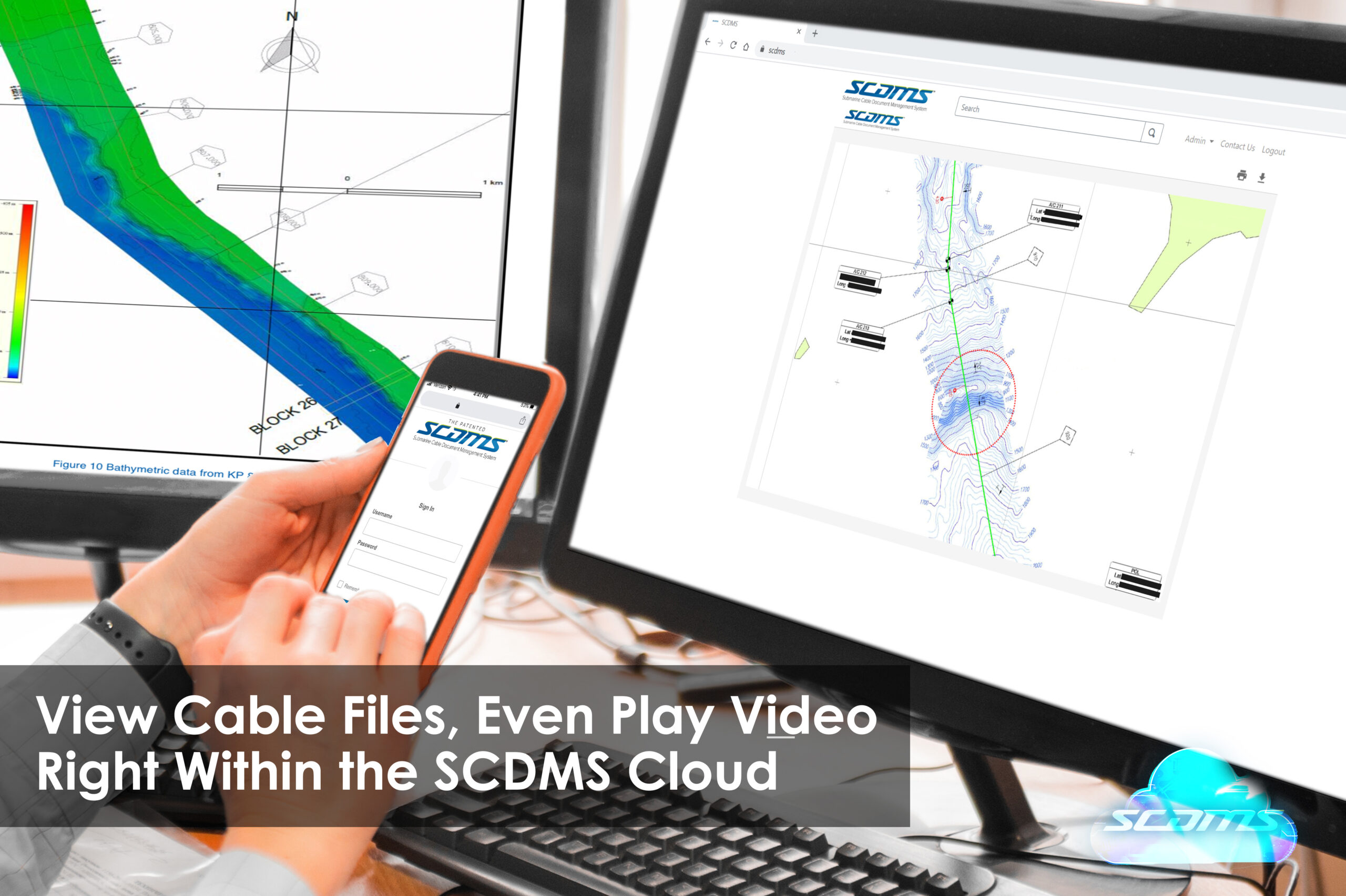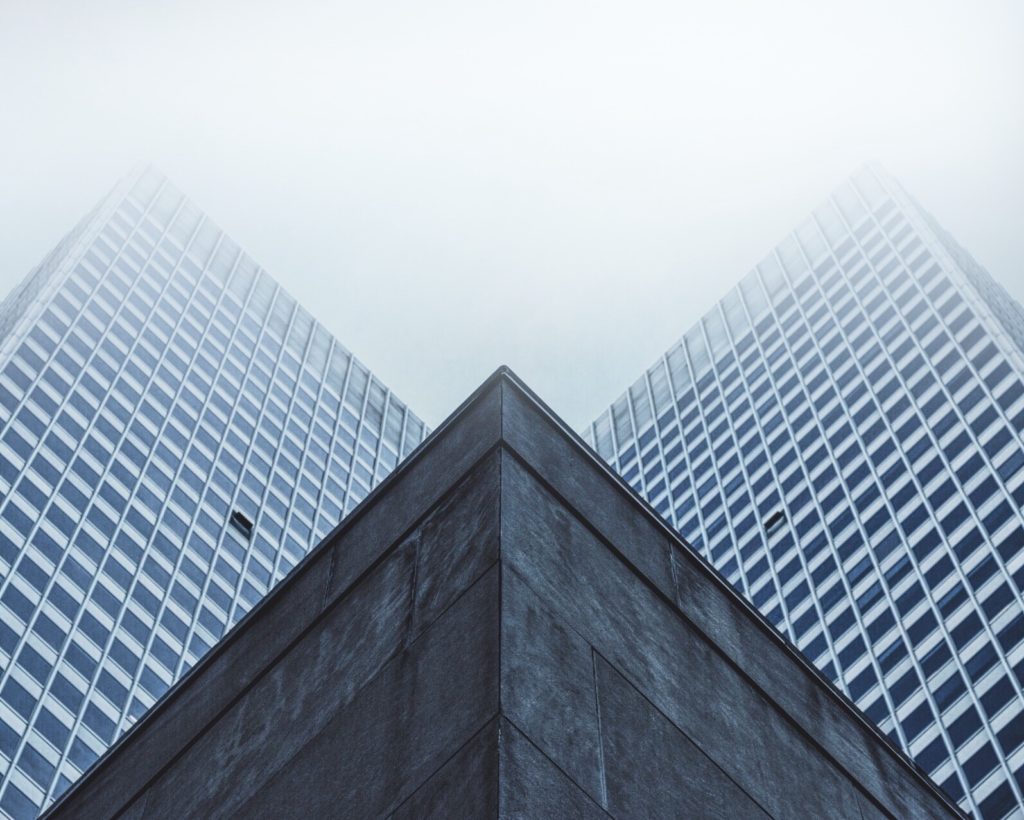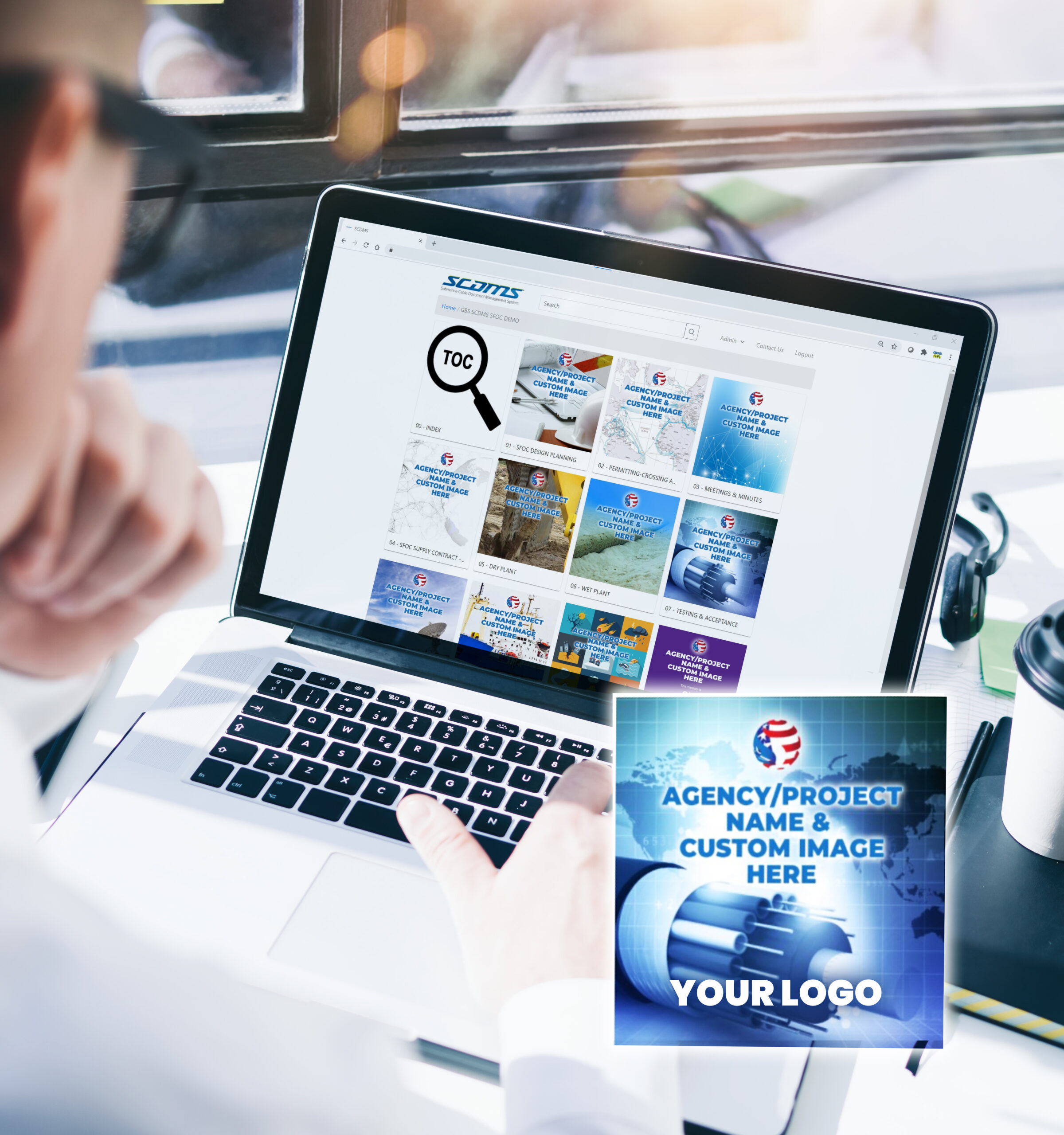 Brand Your Account.
Customize Your Folders.
Brand your SCDMS account with your logo, custom images and project names. Reinforce your mission to Customers and Contractors who have secure access to your files - they will login and see your uniquely-patented folder display.
✅ The SCDMS Support Team provides hands-on service to create the folder structure according to your requirements.
✅ Don't have any graphics skills? We even offer to create your custom folder images for you.
Our customers host their Crossing Agreements, Permitting Applications, Spares, Inventory, Warranties, Meeting Minutes, Current Day Site Inspections, Evaluations, Trouble Ticket Storage, Control Documents, Regulatory documents, Operation Manuals, Methods of Procedure (MOPs), Install/ Maintenance/ Repair logs, As-Builts, As-Laids, RPLs, SLDs, CRE Drawings, Plans, Maps, Images, Videos, Sound Files, All Bathymetry Files, CAD Drawings, GIS, KMZ files, Marine Route Survey data, Desktop Study files... and much more.
We create your library structure according to your specs. Your team logs-in and begins work.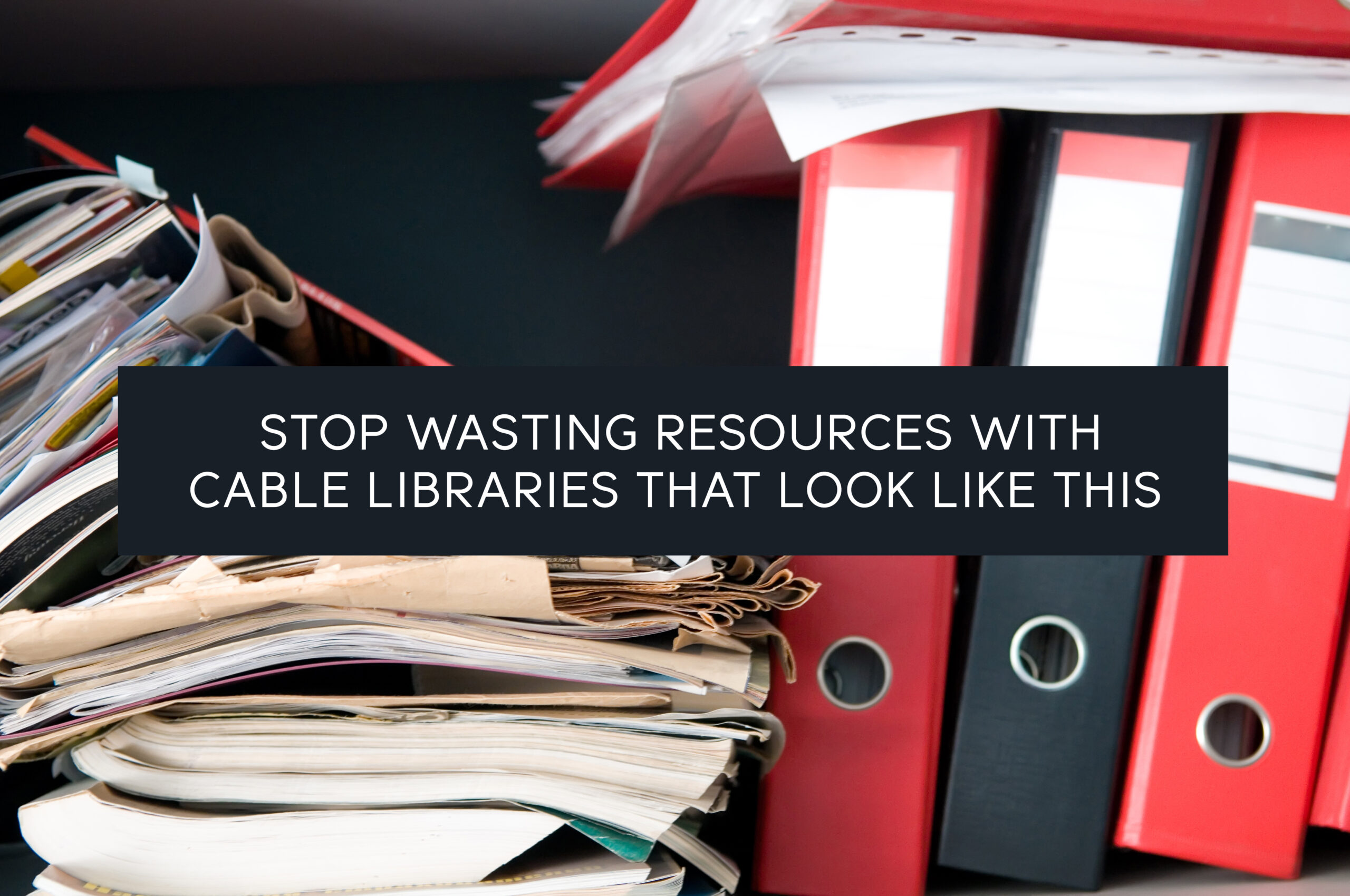 Say Goodbye to
Cable Library
Say Goodbye to
Cable Library
SCDMS&reg: DOCUMENT SECURITY
Are you leaving your data vulnerable to hackers or competitors?

Could the gaps in your security leave you open to ransomware?

Are some of your employees sloppy about passwords, multifactor authentication, or other important processes?
Easily Scalable: SCDMS® Grows With You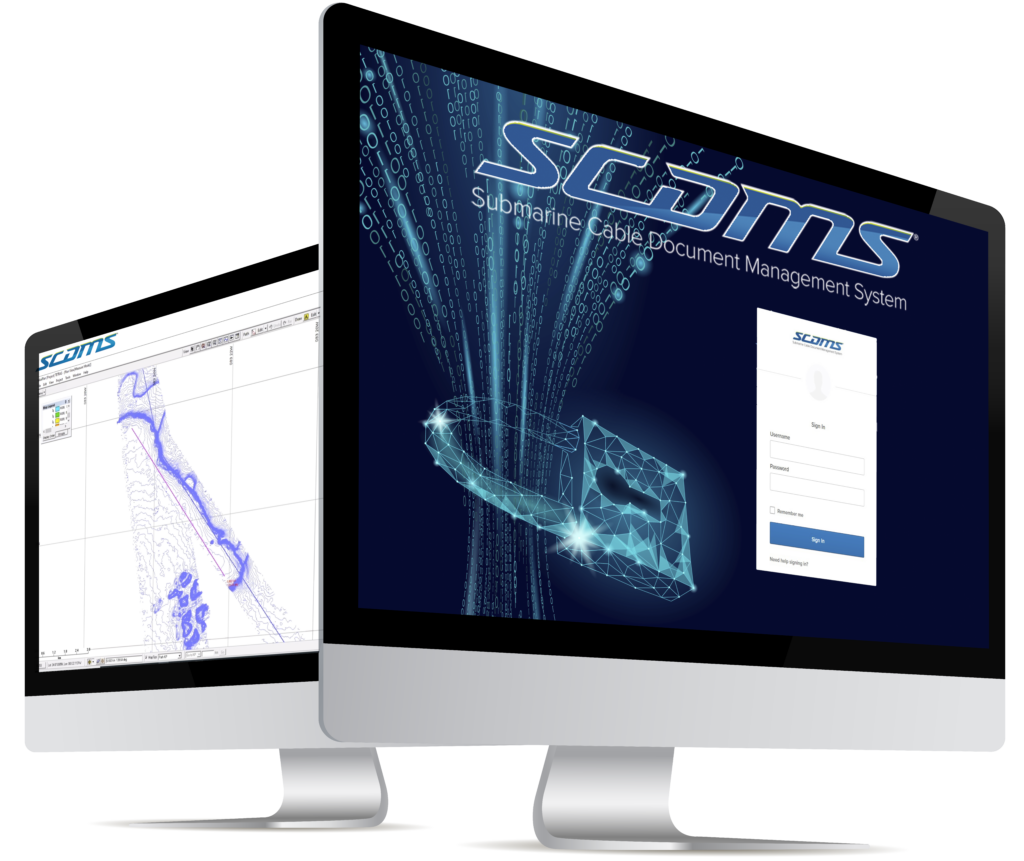 Get organized quickly.
Sign up here for more information.