SCDMS® is a service of Global Broadband Solutions, LLC
Costly Industry Challenges
Yesterday's Cable Library
As a result of doing business in the submarine cable industry for several decades, the cable experts at Global Broadband Solutions (GBS) decided to develop a solution to a wide-reaching challenge that most cable owners and operators face - - the need to maintain tens of thousands of pages of cable system documentation for the life-span of the cable (which can be up to 25 years).
Costly industry challenges have driven companies to look for  savings in streamlined business processes. 
"Yesterday's" cable library was one that was typically paper-heavy, in multiple locations, and lacking security controls. 
SCDMS was designed as a specific answer to these pressing budget, security and efficiency issues. 
SCDMS® holds all files needed to Plan, Build, Maintain, Repair and Sell your cable system.
SCDMS® transforms your entire library of Submarine Cable Documentation from chaos into one organized, secure, online system.
For too long, cable documents have been stored in boxes and binders, on DVDs and flash drives, scattered across multiple locations.
Cable owners and operators had much difficulty locating key cable documents, especially from remote locations. Turnover and changing contractors resulted in many lost files.
The Company Behind SCDMS®
We are an advanced technology communications services company leveraging our decades of experience to serve our worldwide customers with a comprehensive set of consulting and specialized operational services. At GBS, we provide you with valuable commercial and technical insights, acquisition support, project management services, and guidance to support planning, development, implementation, and operations of your terrestrial, subsea, and satellite networks.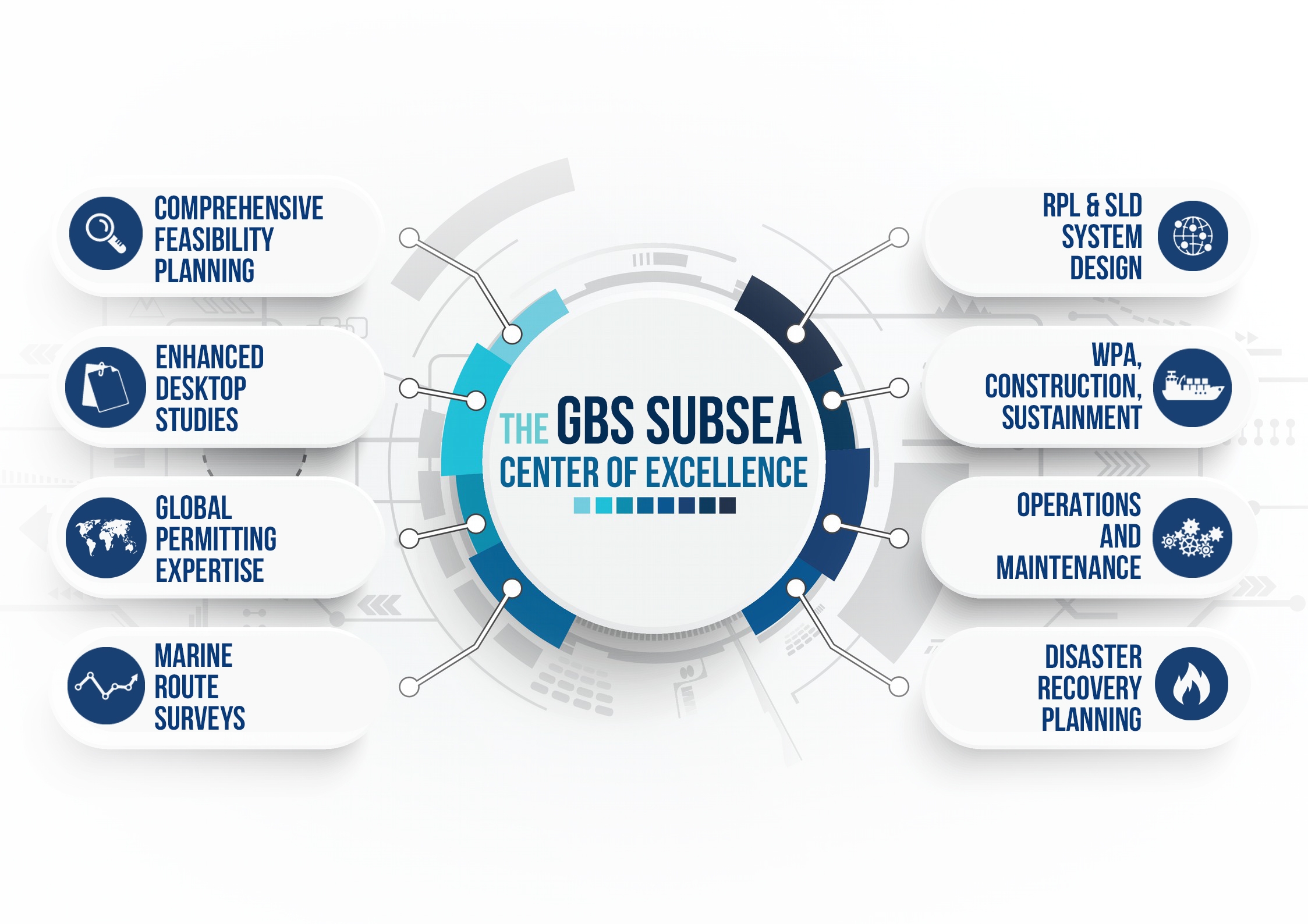 SUBSEA CENTER OF EXCELLENCE
Providing Full Life-Cycle SFOC System Services, from design, to planning, studies, building, and Cable Maintenance (Wet/Dry Plant), Special Equipment Acquisition/Deployment, SMEs, Crossing and Permit Services, Environmental Experts, Vessels and more.
CARRIER SERVICES/GBNX RESELLER
GBS provides global network versatility with access to strategic networks worldwide, offering operational readiness for essential communications for customers who require it.
EXPERT PROFESSIONAL SERVICES
GBS has more than 200 years of combined experience in a range of key business areas, including finance, policy development, technical writing, planning, engineering, system design, telecommunications, international agreements, risk mitigation and emergency and disaster planning.
Innovative Technologies. Global Communications Systems.